Opening March 4, 2015: Shore Life Exhibit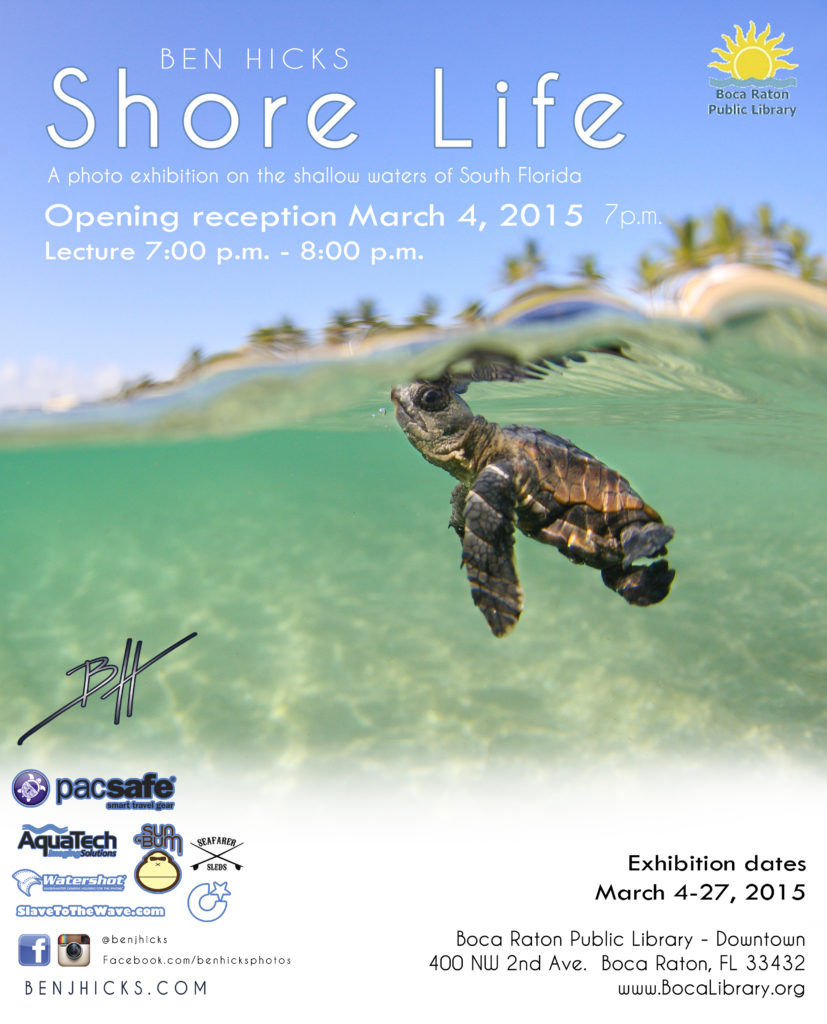 The Boca Raton Public Library is pleased to announce a new photographic exhibit, "Shore Life," by South Florida-based photographer Ben Hicks. Visitors to the entrance and Discover Room of the Downtown Library at 400 NW 2nd Avenue will be captivated by Ben Hicks's stunning photographs featuring the shallow waters and wildlife of South Florida.
Hicks, a self-proclaimed "adventure boy," has journeyed to exotic locales to compose a profoundly diverse collection of fine-art photography that captures the majestic beauty of the natural world. In "Shore Life," Hicks's intricately detailed images of South Florida sea life serve as a testament to his enjoyment and reverence of nature.
Hoping to raise environmental awareness with his photography, Hicks believes that "whether sea turtles ultimately vanish from the planet or whether they remain a wild and thriving part of the natural world will speak volumes about both the general health of the planet and the ability of humans to sustainably coexist with the diversity of life on Earth."
The "Shore Life" exhibit will run from March 4-27, 2015. An opening lecture by Hicks will be held on March 4th from 7:00-8:00 p.m. Registration is encouraged at bocalibrary.org. To learn more about Hicks and his photography, visit www.benjhicks.com.Tweet