Recently I partnered with St. Augustine Camera club, Guy Harvey Resorts, Canon USA and Aquatech camera housings. I lectured to a packed room of camera club members and guests at their monthly meeting on Thursday evening. Friday and Saturday we did a 4 hr hands on workshop at the beach and also in the classroom. What a great crew! Thanks to my good friend Dasher that shot a small video about the workshop! Here is a little more info Guy Harvey posted about the workshop! https://guyharveyoutpostblog.com/behind-the-scenes-from-ben-hicks-photo-workshop-at-guy-harvey-resort-st-augustine-beach/
Ben Hicks Waterworld from Dasher on Vimeo.
Tweet
---
This week I will be at the Pacsafe booth #1155 on Oct 31 and Nov 1 at Photo Plus in New York City at the Javits Center signing posters for the first 25 people both mornings.  At 11 a.m. both days I will give a lecture on shallow water photographer at the Pacsafe booth.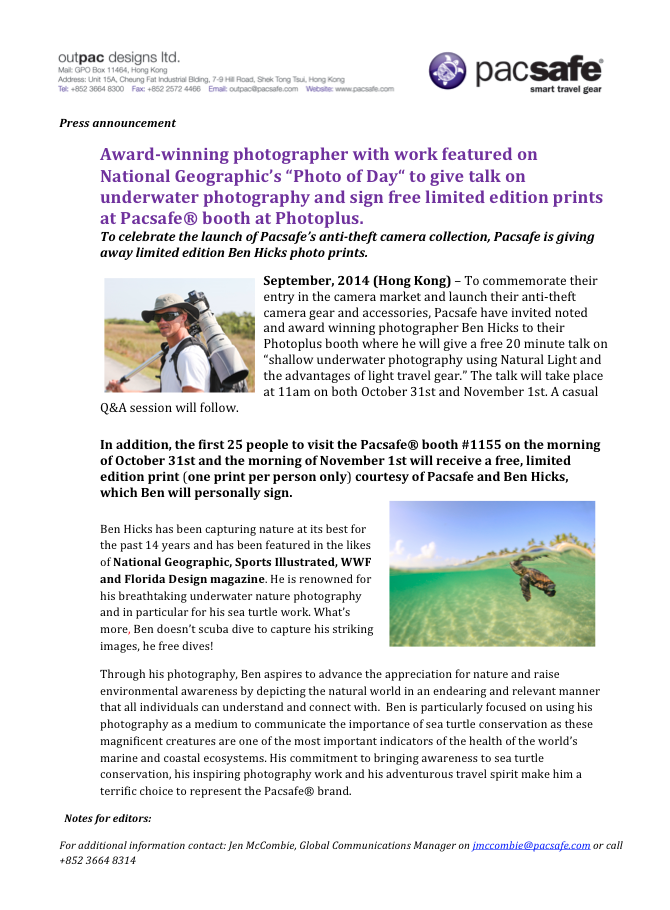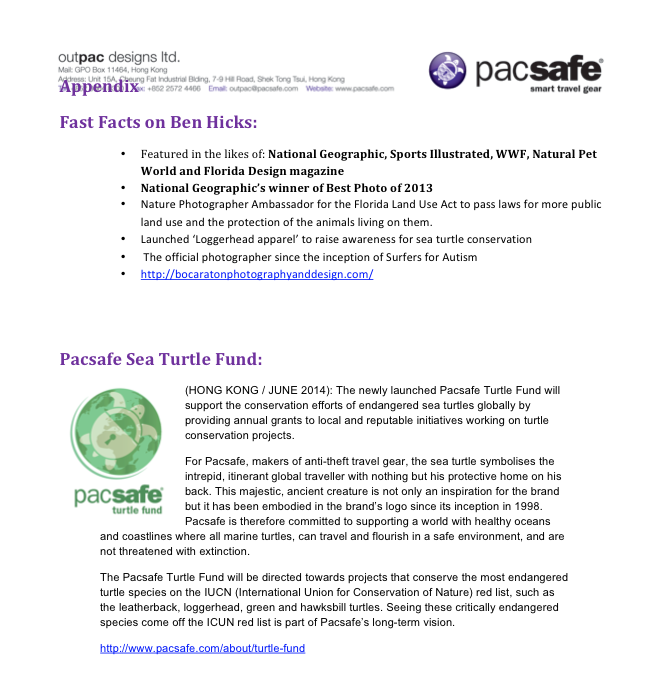 Tweet
---
Join me on The Surf Bus and learn about surf/water photography while you go on a mini surf trip!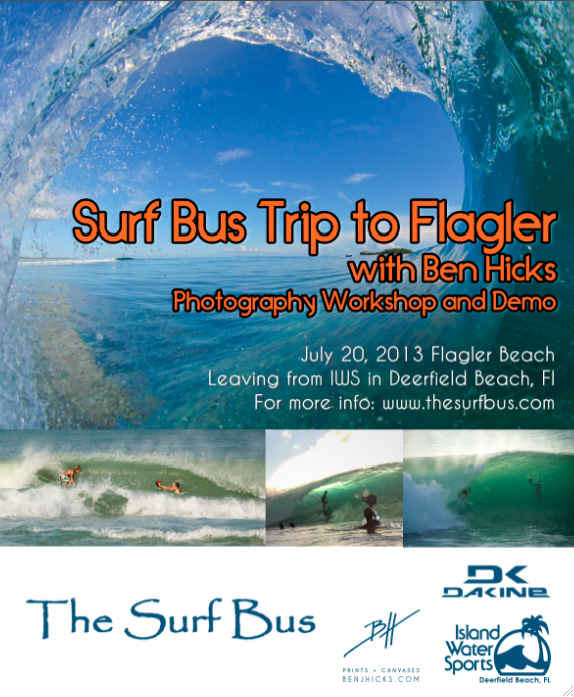 For more info and to sign up: http://www.thesurfbus.com/upcoming-trips/surf-bus-trip-to-flagler-pier-on-july-20th/
---